How to delete your cache in Internet Explorer
Internet Explorer 11.0
Open Internet Explorer if it is not already open. 
Click on Tools. 
Click Internet options. 
A new screen will appear.

Click on the General Tab.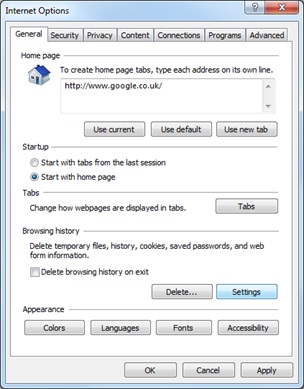 Click on the Settings button under the Browsing History section. 
There are four options at the top of the box. 
Please ensure that Check for newer versions of stored pages is set to Automatically.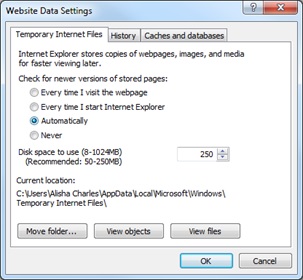 Click OK.